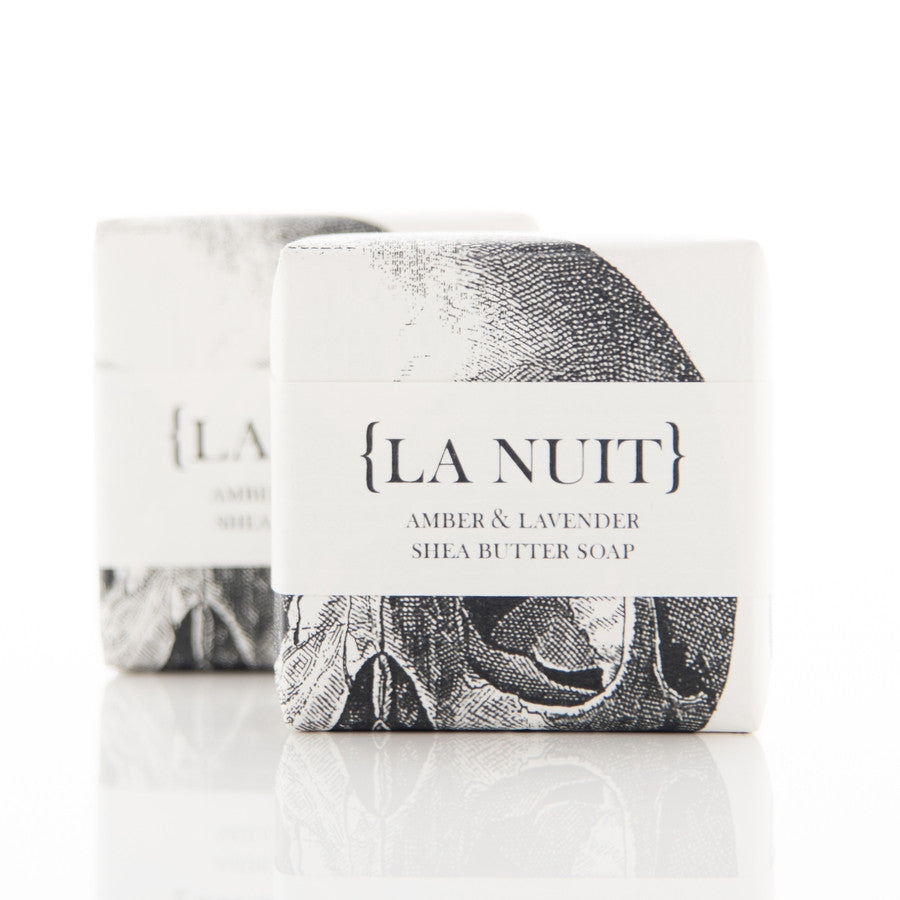 SCENT PROFILE:  Formulary 55's La Nuit scent is our most sexy and sultry blend.  Main notes are rich and comforting amber combined with myrrh, vanilla, and Egyptian musk.  We add a French Lavender to the mix to balance some of the sweetness and add a fresh floral depth.  
SIZE/DESCRIPTION: 2 oz. La Nuit shea butter soap packaged in our signature botanical and vintage illustrations.
DETAILS: Superfatted to be extra moisturizing and skin softening. These petite bars are long lasting and luxurious. Our La Nuit soap has natural amber essential oil in the blend and will darken over time or exposure to light.  The bars can range from cream to dark brown.  This is normal and a result of us not using unnecessary stabilizers in our formulas. 
INGREDIENTS: This handcrafted soap is made in small batches of saponifed oils of coconut, RSPO-certified palm, and shea butter.  Scented with our own proprietary blend of phthalate free fragrance oils and essential oils.  All of Formulary 55 products are made in the USA, vegan, certified cruelty-free, SLS-free, and paraben free