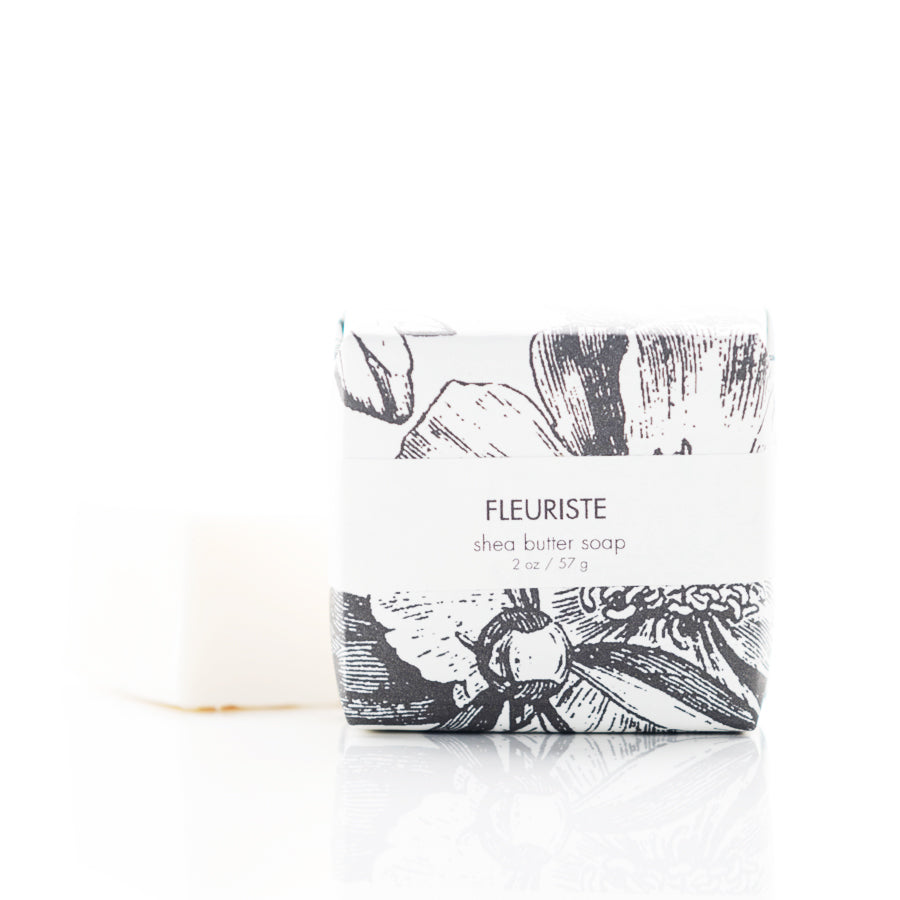 SCENT PROFILE:  Our newest scent inspired by fresh flower stalls and traditional florist shops. Fleuriste is modern floral blend with a green twist. This scent is a mix of pink carnations, peonies, cut leaves, and spring flowers.
SIZE/DESCRIPTION: 2 oz. Fleuriste shea butter bath bar packaged in our signature botanical and vintage illustrations.
DETAILS: Superfatted to be extra moisturizing and skin softening, these shea butter soaps are long lasting and luxurious.
INGREDIENTS: This handcrafted soap is made in small batches of saponifed oils of coconut, RSPO-certified palm, and shea butter.  Scented with our own proprietary blend of phthalate free fragrance oils and essential oils.  All of Formulary 55 products are made in the USA, vegan, certified cruelty-free, SLS-free, and paraben free