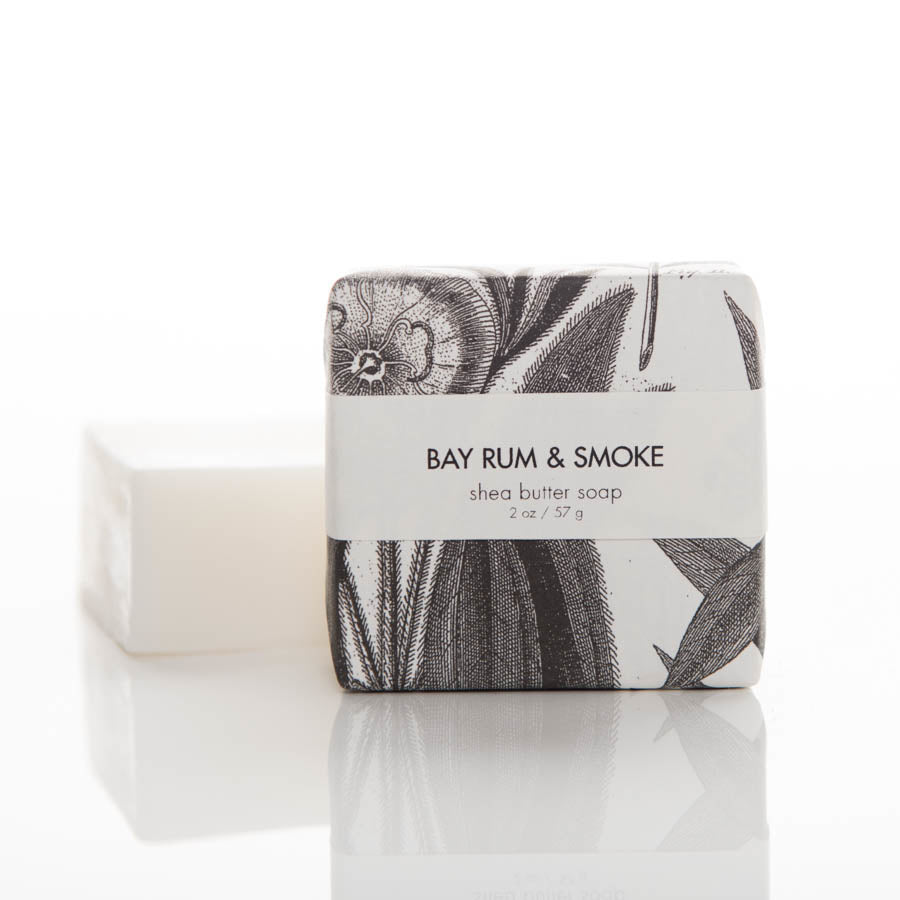 SCENT PROFILE: Masculine and clean.  A combination of roasted tea leaves, tobacco, cedarwood & Sicilian lemon.
SIZE/DESCRIPTION: 2 oz. Bay Rum & Smoke shea butter soap packaged in our signature botanical and vintage illustrations.
DETAILS: Superfatted to be extra moisturizing and skin softening. These petite bars are long lasting and luxurious.
MADE BY: Us!  Right here at Formulary 55.
INGREDIENTS: This handcrafted soap is made in small batches of saponified oils of coconut, RSPO-certified palm, and shea butter. Scented with our own proprietary blend of phthalate free fragrance oils and essential oils.