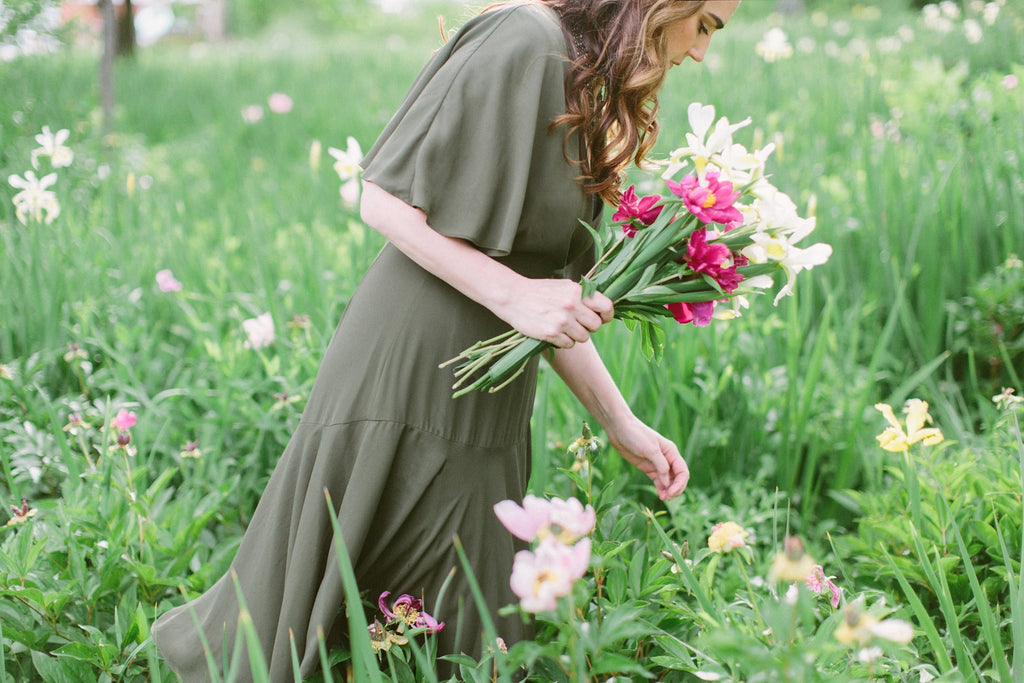 Different myths about peonies say the dainty orbs symbolize romance, prosperity, and even a good marriage. But in Pueblo the flowers' meaning runs much deeper, especially with the tender care from the Trujillo family at La Resolana Farm.
The Trujillos bought the farm in 1970. Judy Trujillo, queen of the flowers, said just more than an acre was filled with rows of peonies and thousands of plants. Locals flock to the farm each spring for bouquets, peony starts and a glimpse of the farm, which is an oasis in the high plains desert that's otherwise known for its harsh landscape, dotted with piñon trees and crops of corn, peppers and beans.
Judy says the farm is best described as a "secret garden." Unlike its often dry surroundings, the farm is lush, green and bursting with fragrant peonies. Judy credits that with irrigation from a big well, "peonies get deep watering through a 12-inch water pipe a few times from March through September," she said.
The farm got its start long before Judy and the Trujillo family, but exactly how the secret garden came to be is a bit of a myth itself. The land was homesteaded in the 1880s by the Lynch family.  The legend goes that a young bride from Minnesota was arranged to marry a Pueblo farmer. She's said to have brought a few peony roots with her. Another story says her future daughter got the peony roots from a neighbor.
Judy thinks the real story is somewhere between the two legends, lost along the way. Now, Judy and her family look to the future and the blooming community around the secret garden.
"Generations of families have been coming out to the farm annually to pick up their fresh cut baker's dozen," she said. "We look forward each year to family and friends getting together. And celebrating."
The peonies bloom in late May, and are often a popular staple for locals looking to leave fresh flowers on the graves of loved ones for Memorial Day.
"With family and friends' support the Pueblo peonies will keep on blooming for years to come," Judy said. "And we will keep on celebrating life. Ironically, Memorial Day peonies are taken to cemeteries to keep in touch with who have passed on before us."
The farm is located at 29218 Resolana Road in Pueblo, Colorado.  To find out what days La Resolana Farm is open in May, follow them on Facebook. 
Big thanks to the following people who helped us highlight our vintage peony products at the farm!