Shea Butter Soap - Desert Ghost Flower Guest Bar
Formulary 55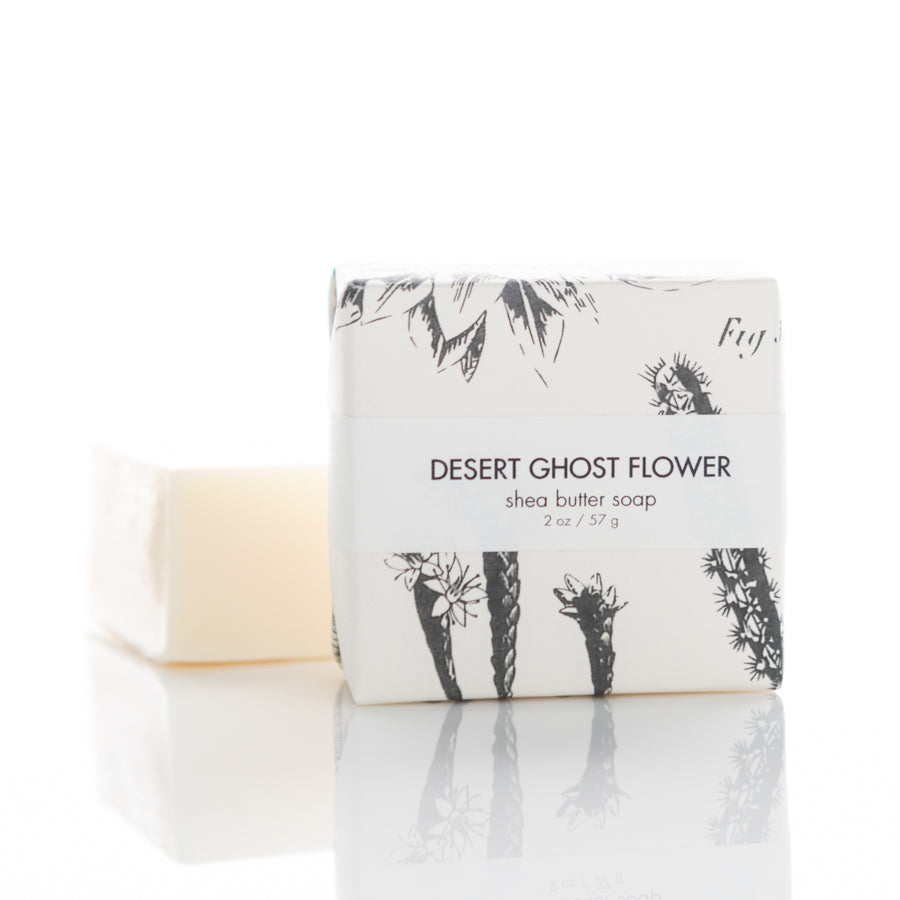 SCENT PROFILE:  One of Formulary 55's Southwestern inspired scents, Desert Ghost Flower is a mix of warm sun and sand, amber, prickly pear, sandalwood, dry cedar, and pink ghost flowers.  Inspired by Abiquiú, New Mexico and the area around Ghost Ranch, Georgia O'Keefe's home and studio.
SIZE/DESCRIPTION: 2 oz. Desert Ghost Flower shea butter guest bar packaged in our signature botanical and vintage illustrations.
DETAILS: Superfatted to be extra moisturizing and skin softening, these shea butter bath bars are long lasting and luxurious.
INGREDIENTS: This handcrafted soap is made in small batches of saponifed oils of coconut, RSPO-certified palm, and shea butter.  Scented with our own proprietary blend of phthalate free fragrance oils and essential oils.  All of Formulary 55 products are made in the USA, vegan, certified cruelty-free, SLS-free, and paraben free