Los Poblanos Organic Farm High Desert Smudge Set
Los Poblanos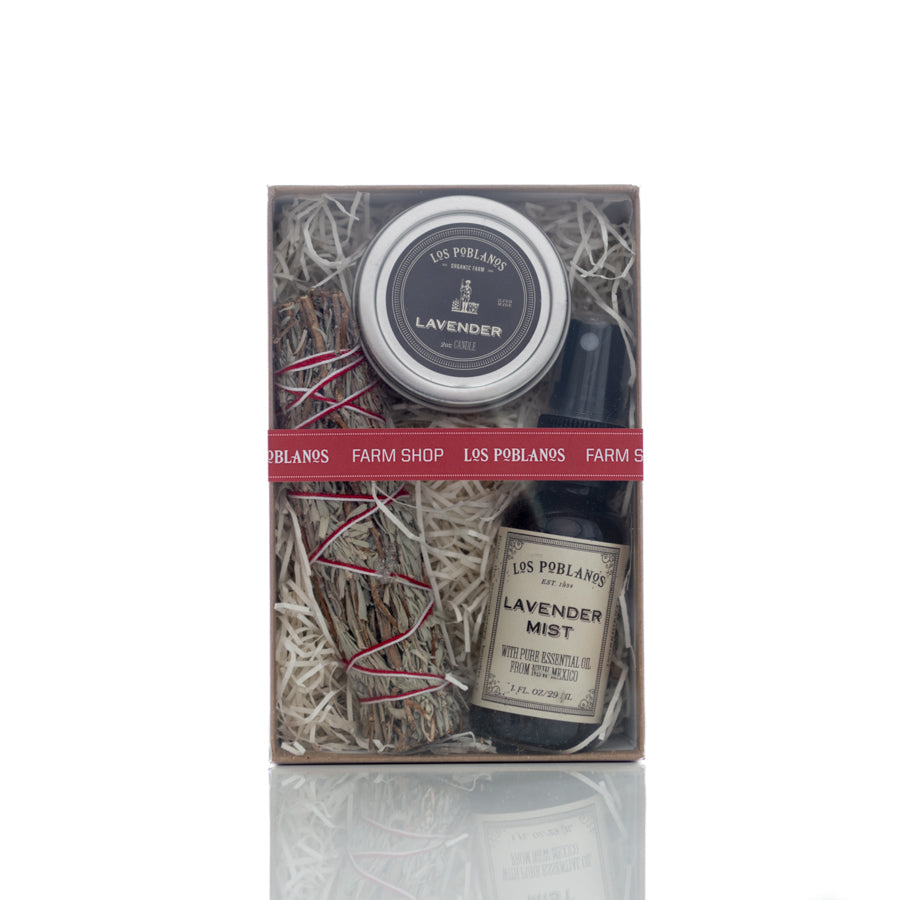 Who needs a little New Mexican magic in their life? 
This lovely little gift set includes three different Los Poblanos Organic Farm products to refresh any living space.  
2 oz Lavender Travel Candle

1 oz Lavender Mist

Sage smudge stick
Packaged together in a Los Poblanos gift box.  Tribes native to the American Southwest use sage smudge sticks to spiritually cleanse spaces and drive away negative energy. By (carefully) burning this bundle of dried sage, you can infuse the scent – and traditions – of New Mexico into your home. The Lavender Travel Candle and Lavender Mist both include the farm's signature organic lavender oil grown and distilled on site.  
Box measures approximately 3.5" x 5.5" x 2 and is ready for gift giving.
Read more about the farm here: https://lospoblanos.com/  This gorgeous farm is a must see if you are anywhere near Albuquerque, New Mexico.